SPECIAL OFFERS
SPECIAL OFFERS
AND WINNING PRIZES
All books will be sent without
shipping cost! This means for Europe
reduction of € 10 and the world € 25
The price for the
Lazarus Handbook PDF
has been reduced to € 40
(No shipment cost)
Prizes to win:
if you prolong your subscription
with one year (to be added) you will
get your subscription including the
Library stick for only € 70 ex Vat
Every 25th subscriber will get the
subscription for free
including the new LIB stick.
Every 50th order will win a
free download book of his/her choice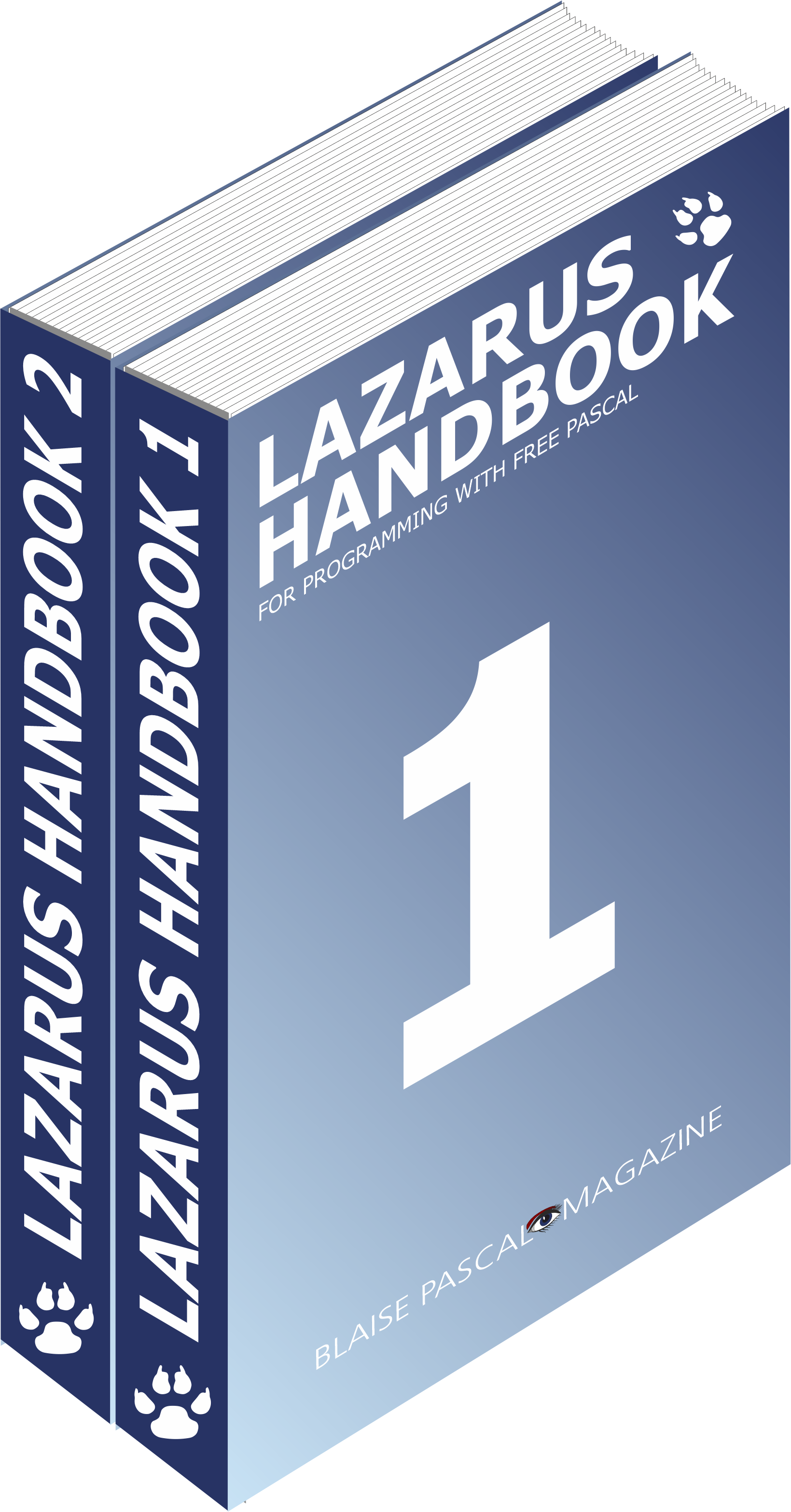 € 40,00 ex Vat     € 65,00 ex Vat
No shipment        No shipment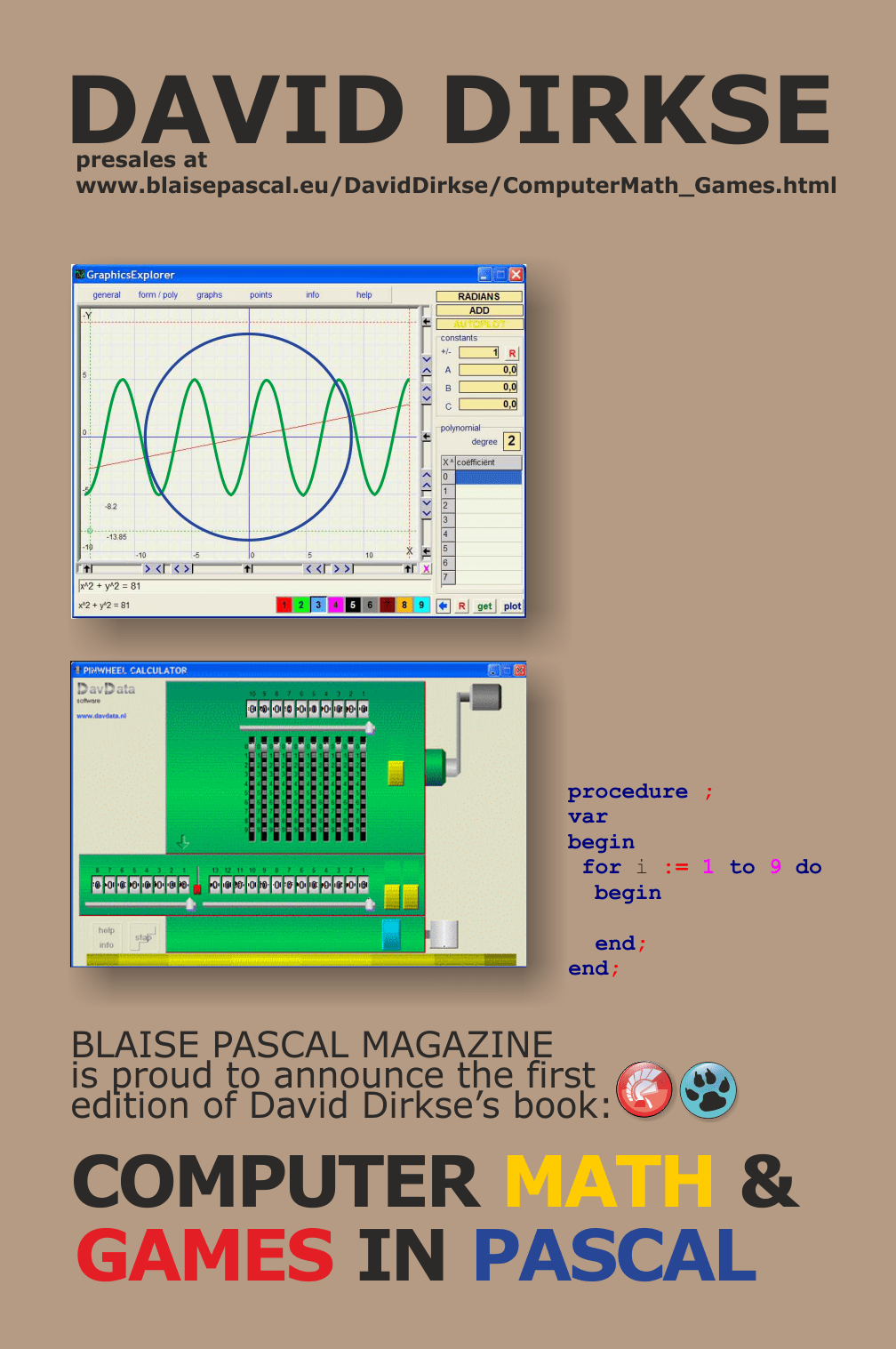 € 35,00 ex Vat    € 50 ex Vat
No shipment       No shipment

Every 100th order will win the
Professional version of the
"Speaking-Sports-Clock".
You will be notified once you win a price.
INTRODUCTION Offer 2021
LibStick + 1 year Subscription: € 70
No Shipping Cost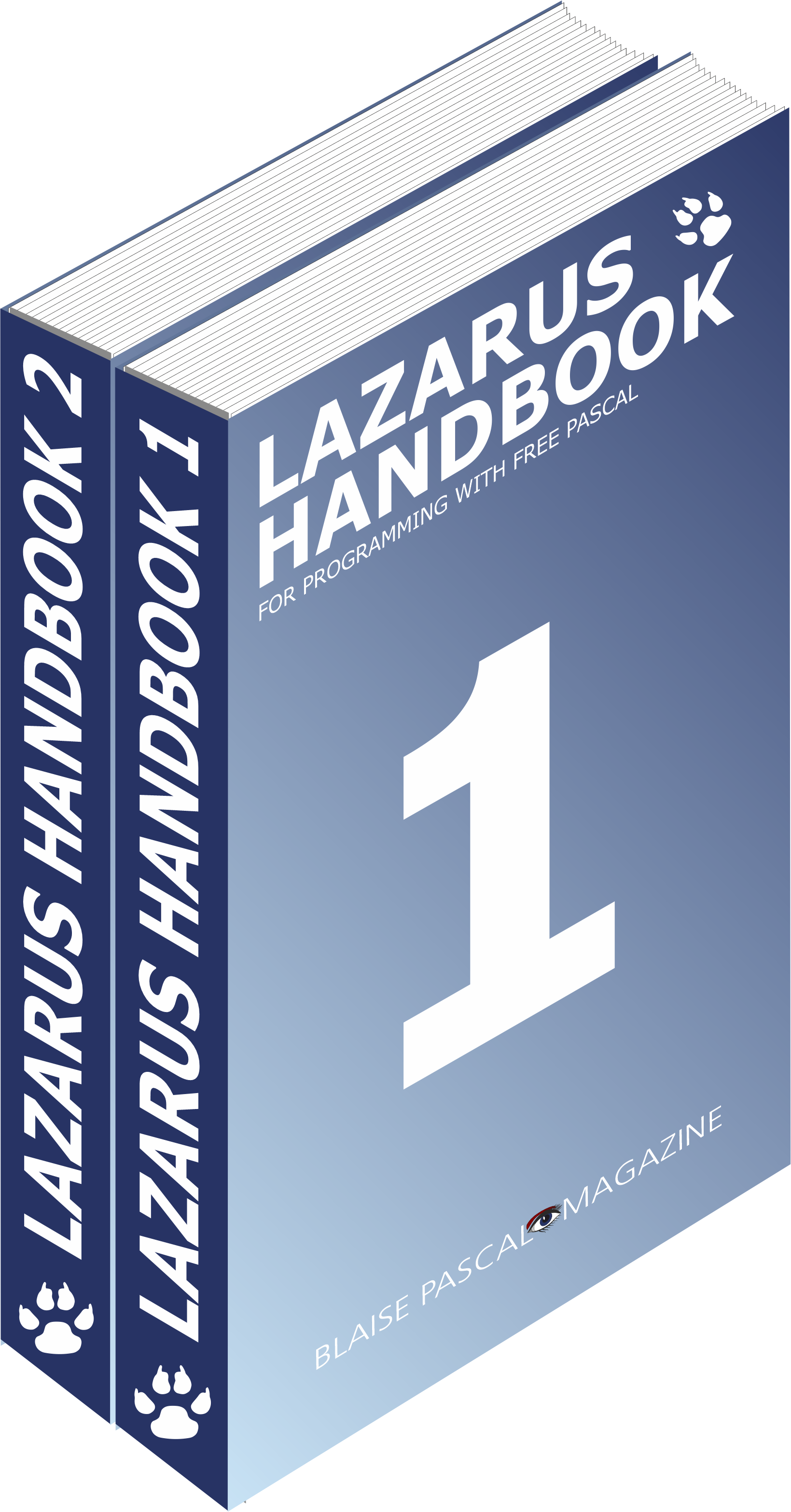 Lazarus Handbook
pocket + PDF € 40,00
No shipment cost       
Lazarus Handbook
Hard Cover No shipment cost
+ PDF € 65,00


Super Offer: (click)
5 Items: Subscription for 1 year
No Shipping Cost
Libstick + USB Stick / Book Learn to
Program using Lazarus By Howard Page
Clark (including projects) / Book Computer
Graphics, Math &Games By David Dirkse
+ Lazarus Handbook PDF
The New LibStick 2021
see the video in the middle
Details (click) About the library 2021


Preview of issue NR. 101
For the first time we have been able to install
Windows on a Raspberry Pi 4
and run complete Delphi 11 and Lazarus on it:
(in the next issue is a special article, and we will explain the how to)
Planned Articles for Issue 101:
Lazarus Text to speech: On Windows / Linux/ Mac and in Delphi
Quantum programming
Quantum Internet
Adding Color to a Delphi Program
Create you own theme in Delphi
Prize winners
Christmas Show puzzle in Lazarus
PDF viewer in Pascal in Lazarus
Raspberry Pi with Windows 11 / Delphi running
The new Library stick: see the video.
The manual is in the issue no.100 page 157.
You can download the issue below by clicking it.
We added also an additional version of the PDF List overview.
So you can use it by list or as a program.
If you order now you can get it
together with the subscription for only 70 ex vat 


Special Offer: Libstick – Library All Magazines on USB Stick / Download Subscription/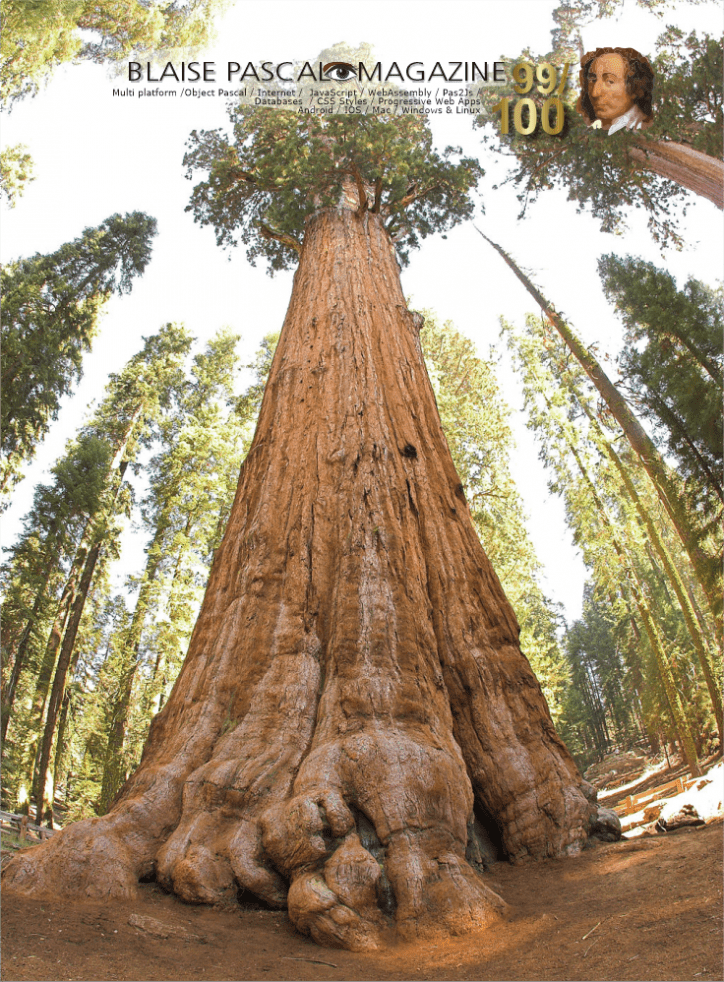 For a free download click here:
You can download the issue if you would like to read it.
The Coding and Programs are only included if you are a subscriber.
Otherwise you have to get a subscription.
All code has been posted. The black and white issue 100 will be added this week. The printed issue will be send next week.
General Sherman Tree, in Sequoia National Park: Largest known living single-stem tree on Earth.

The following articles are planned:
Cartoons from our Technical Advisor
By Jerry King 
Image detection with Pascal and artificial intelligence
with 1 Demo Project
By Max Kleiner
Speaking Sports Clock
with 1 Demo Project 
By Detlef Overbeek
GIT continued: Branching and partial commits - for Lazarus and Delphi 
By Michael van Canneyt
Testing IntraWeb Applications with Delphi
With3Demo ProjectsBy Bob Swart
Creating a new Library Program with PDF viewer
with 1 Demo Project
By Detlef Overbeek
Introduction to programming the internet with PAS2S 
By Michael van Canneyt
Delphi for Raspberry
with 1 Demo Project
By Bruno Fierens
Last part of the Webservice (5), Deploy to Apache
with 1 Demo Project
By Danny Wind
PDF document in a report – using of new TfrxPDFView object
with 1 Demo Project 
By Den Zubow
Scaling to a Very Large AI (Artificial Intelligence) causes unprecedented insights
No Demo
You can download Lazarus 2.0.12 which is accompanied by FPC 3.2.0 Lazarus is cross platform and supported on various platforms. Choose your platform to go to the corresponding page: Windows Windows (32 and 64 Bits) Direct download Windows (32 Bits) Add ons Windows (64 Bits) Windows (64 Bits) Add ons Linux DEB Releases Lazarus Linux … Read More