Description
6 ITEMS IN ONE SUPER SUMMER PACKAGE OFFER
ALL ITEMS SEPARATELY DESCRIBED:
1. 1 YEAR SUBSCRIPTION on Blaise Pascal Magazine
If you already have a subscription it will be added to your subscription time.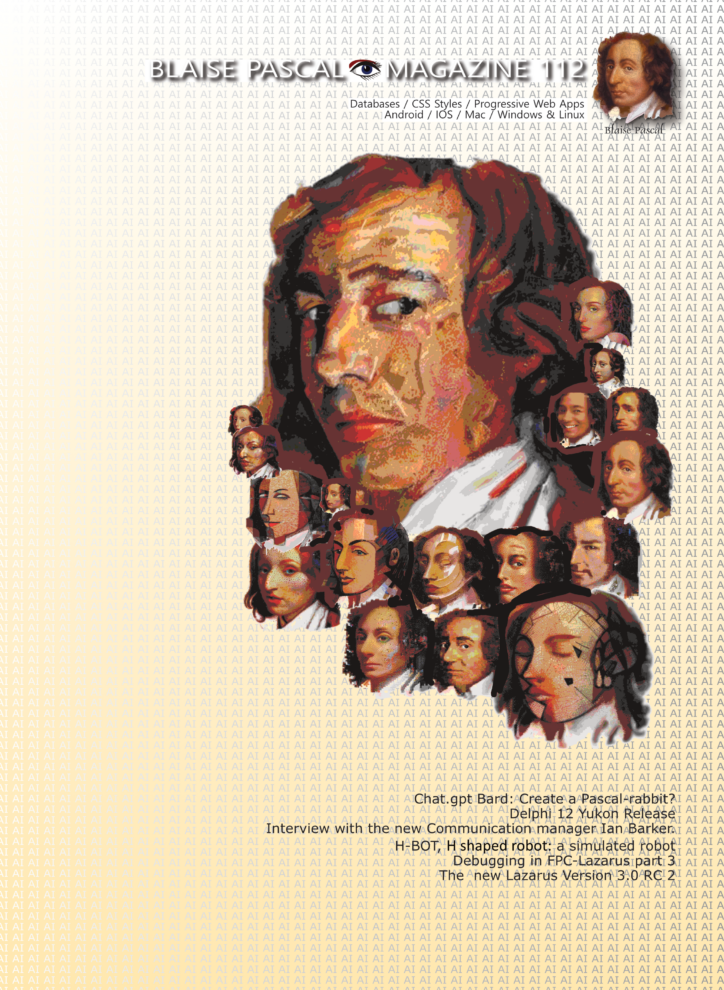 2.THE LIBRARY
All issues starting at no. 1 up to 111 as PDF Available on the internet (6500 pages).
https://library.blaisepascalmagazine.eu/
LIB-STICK means library stick. All issues in one program.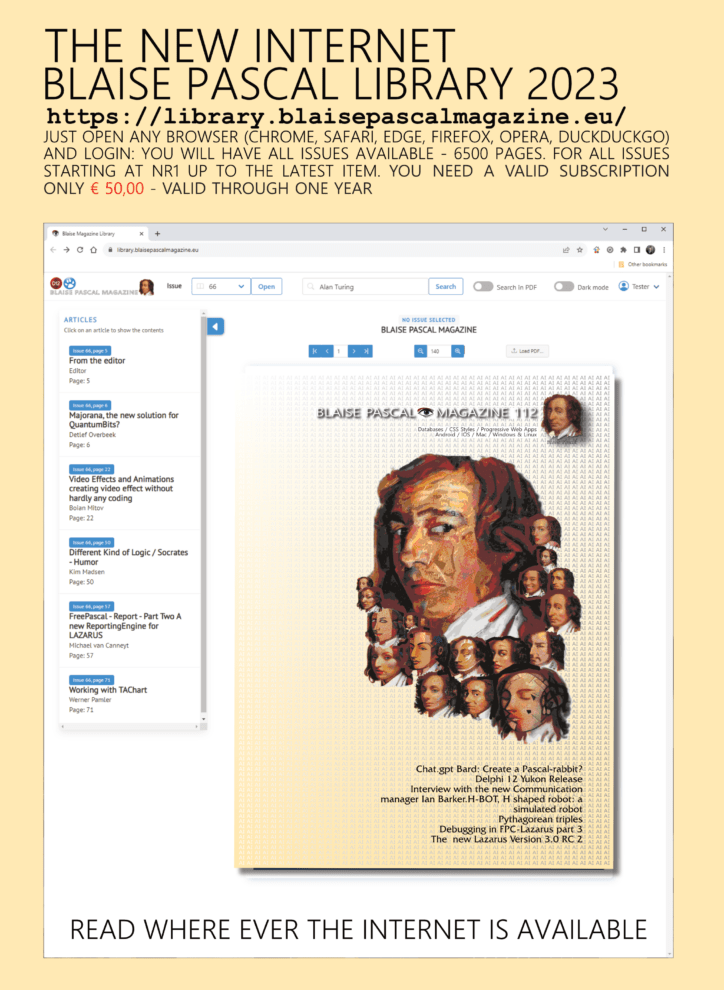 3. Lazarus Handbook Pocket Edition (shipped By Post)
4. Lazarus Handbook PDF



5. LEARN TO PROGRAM USING LAZARUS PDF
19 concrete lessons including  a complete book of 258 pages as PDF.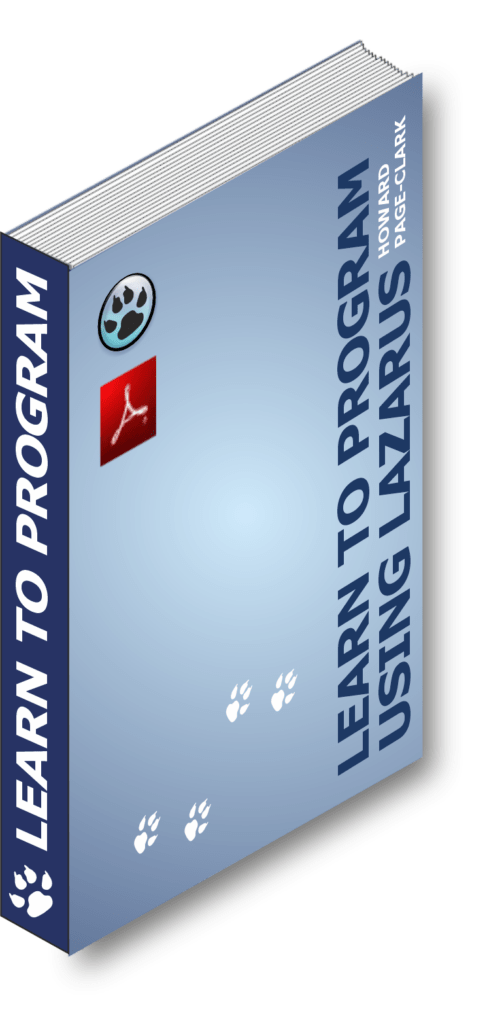 6. DAVID DIRKSE' S BOOK 
Computer / Graphics / Math / Games / Pascal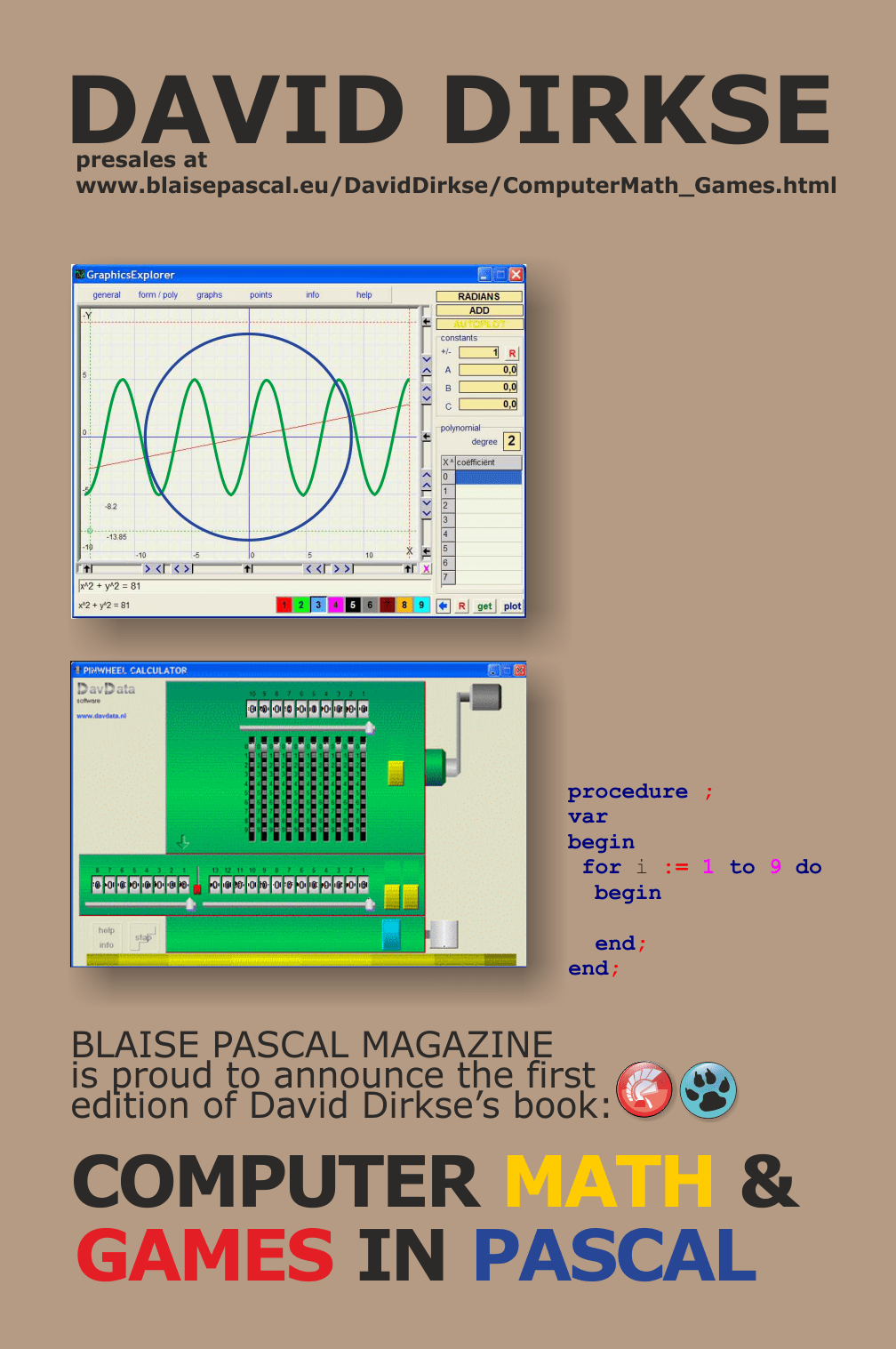 Includes an electronic (PDF) version of the book
­­­The book contains 87 chapters, 53 projects with source code.
• Learn how to draw incredibly complex graphics , statistics.
• Play board games, solve puzzles, operate a vintage mechanical calculator,
• Produce 3-dimensional computer art, generate lists of prime numbers,
• Explore and draw any mathematical function.
• Solve systems of equations, calculate the area of complex polygons.
• Draw lines, circles and ellipses. Resize, rotate, compress digital images.
• Design your own font, generate and reduce Truth Tables from Boolean algebra.
And more important: understand how it all works!