Special Offer: Libstick – Library All Magazines on USB Stick / Download Subscription/
(excluding VAT)
bundle: USB STICK Library + Subscription + USB Credit Card 16 GB including shipping
ALL ITEMS SEPARATELY DESCRIBED:
1. THE LIBRARY USB STICK- CREDIT CARD Latest version 2020
THE LIBRARY - CONTENT:
All issues starting at nr 1 up to 95 as PDF including all Code examples (more than 5000 pages).
LIB-STICK means library stick. Very easy to use by the numbered triangle.
All issues on one page - only one click to reach your issue.
2. INCLUDING 1 YEAR SUBSCRIPTION
Blaise Pascal Magazine
If you already have a subscription it will be added to your subscription time.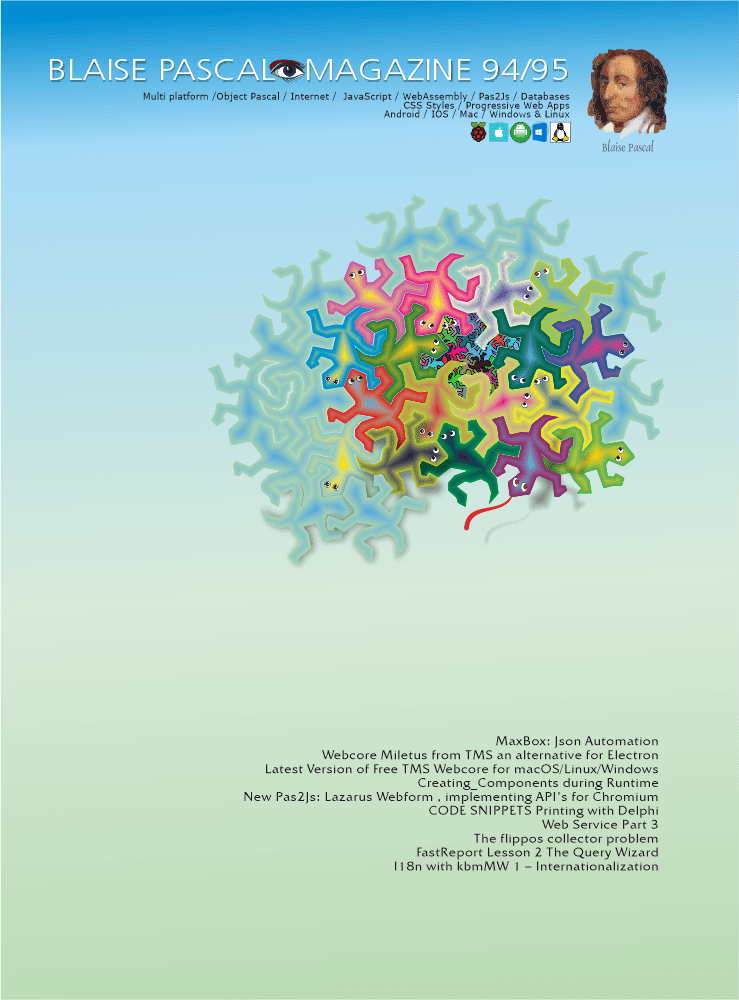 PRICE EXAMPLE:
2020 Offer: 
Issues 1- 86 on USB Stick / 1 year subscription