1e Lente Evenement in de Hortus Botanicus
PLAATS:
De Hortus Botanicus van de Universiteit van Leiden
Rapenburg 73       2311 GJ         Leiden    https://www.hortusleiden.nl/
Geen maskers, geen afstandhouden of andere maatregelen.


PRIJS:  inbegrepen Koffie etc. en Lunch; € 100 pp*
Voor Reserveringen tot 13 Maart 2022 (Daarna € 125 pp)
Wij zullen voor deelnemers boven 65, studenten en uikeringsgerechtigden een lagere prijs hanteren:
vraag via editor@blaisepascal.eu of bel mobiel: +31 6 21 23 62 68
BETALING: (klick) als je wilt betalen per bank stuur een email naar editor@blaisepascal.eu
DEELNEMERS ontvangen een Credit card USB Stick (16 GB) die alle Projecten, Voorbeelden, Code en Probeerversies bevat.

---
GEPLANDE ONDERWERPEN:


Kim Madsen:          10.00 - 12.00            Aangezien hij maar zelden zelf aanwezig is heeft hij twee uur de tijd om alles toe te lichten,
tijd voor vragen in begrepen. kbmMW en nieuwste ontwikkelingen. (Engelstalig)
                                                                   Kim Madsen is de bedenker en eigenaar van kbmMW Het is het belangrijkste N-Tier Product voor Delphi / C++Builder en binnenkort ook voor Lazarus


                         Sponsor
---
Mattias Gärtner: 13.00                   Vertelt over de nieuwste versie van  Lazarus en de zojuist uitgebreide versie van  PAS2JS  (Engelstalig)
                                                                         Mattias Gärtner is de ontwikkelaar van de Lazarus IDE, hij heeft eveneens PS2JS ontwikkeld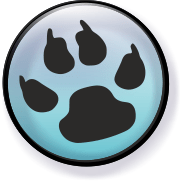 (Pascal2Javascript): We zullen een aantal voorbeelden laten zien.
---
David Dirkse:         14.00                Op zoek naar oplossingen voor Spelen en Puzzels en legt uit hoe een zelf-lerende methode te bedenken (Engelstalig + NL)
                                                       David Dirkse is de Wiskunde Specialist die grote aantallen applicaties betreffende Kleur, Ontwerp en Games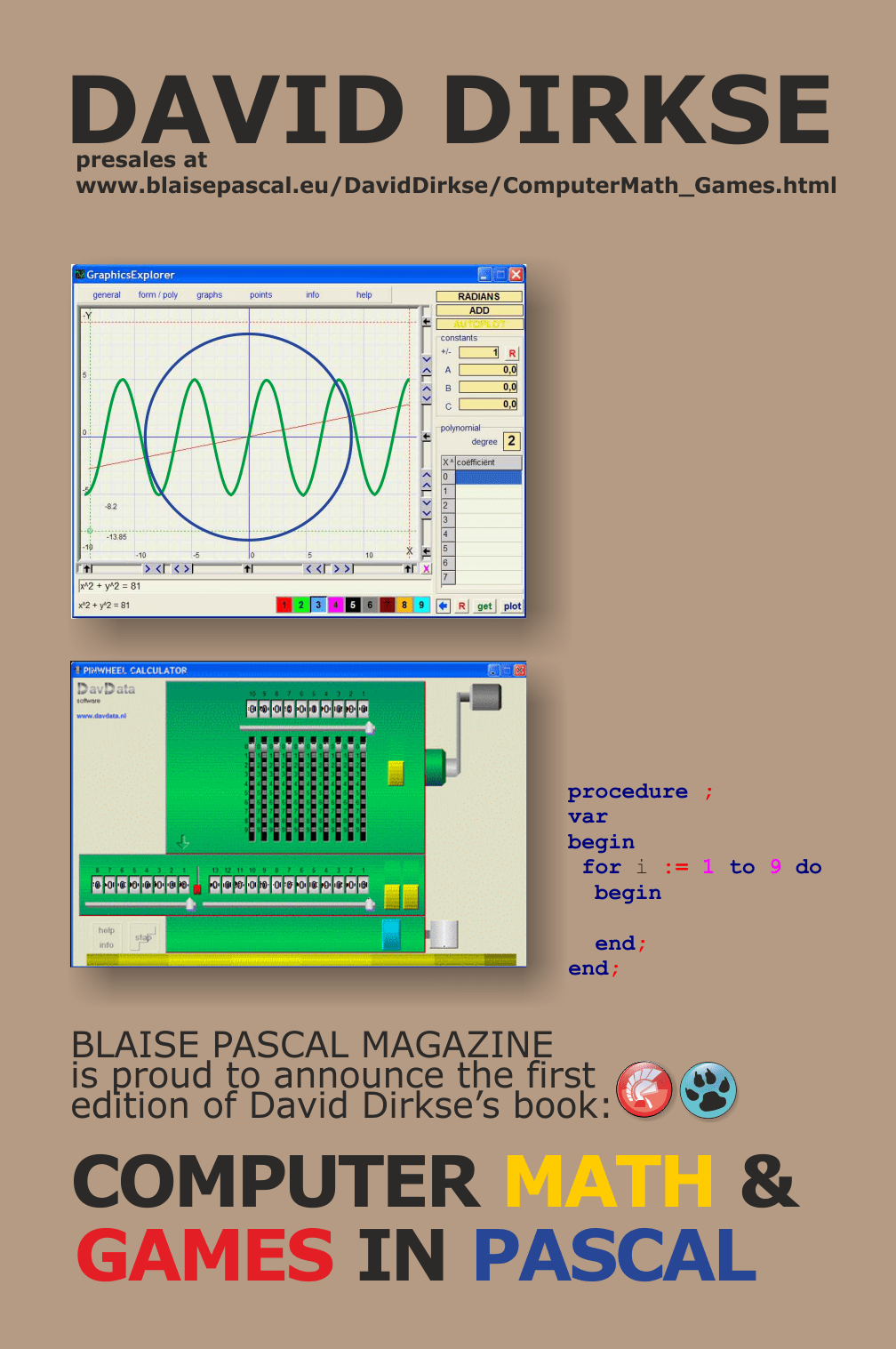 ---
Bruno Fierens:      14.30               RaspBerryPi verbonden met WebCore
- het creëren van applicaties vanuit de Delphi IDE die draaien op Raspberry Pi.

Via demo apps, wordt met behulp van webtechnology getoond, dat applicaties kunnen worden
gemaakt met gebruik making van de Object-Pascal-Taal van de Delphi IDE die kan draaien
op de Raspberry Pi.
Dit soort applicaties kunnen ook de voordelen gebruiken van de hardware interfaces die
beschikbaar zijn op de Raspberry Pi zoals GPIO, i²c, SPI, UARTs.
Dit is dankzij Miletus technologie en de PAS2JS compiler.
Gedurende deze sessie zal een voorbeeld applicatie worden gemaakt die informatie uitlezen
van sensoren verbonden met de Raspberry Pi in een "Graphical User Interface".
Bruno Fierens is de eigenaar en ontwerper van TMS software hij en zijn team hebben TMS Webcore ontwikkeld                       
---
Detlef Overbeek
& Danny Wind:     15.30              Over Artificial Intelligence, Neurale Netwerken en Pascal (Engelstalig + NL)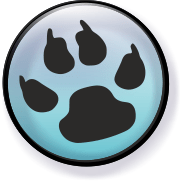 ---
Martijn Tonies:      16.30            Database Workbench,  de nieuwste generatie van een Database-gereedschap dat 
                                             alle mogelijkheden biedt die u nodig heeft om uw database te onderhouden en beheren. 
                                             (Engelstalig + NL)  
Martijn Tonies: is de bedenker en eigenaar Database Workbench, de beste database gereedschapskist die er te vinden is


            Sponsor